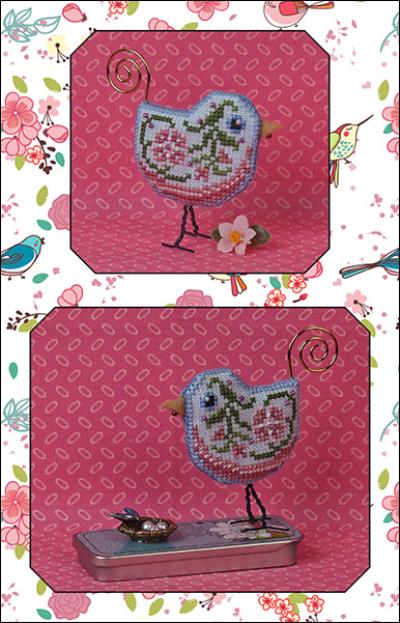 © 2014, Just Nan, Inc., by Nan Caldera • All Rights Reserved
Bluebird Tweet
JNLEBT

Bluebird Tweet and the Pearl Nest Needle Slide are available separately.
Kit Contents:
Color Cover
Graph & Instructions
Finishing Instructions
Gold Tail
Beads
2 Black Wires
Tan Felt
Burgundy Pearl 'Berry"
Fabric:
Zweigart 32 CT Ice Blue Belfast Linen
Little Boy Blue no longer available
Fibers:
DMC B5200, 310, 809, 3346, 3347, 3687, 3688, 3689, 3840
Design Area:
57H X 30W
3½" X 2" • 8.9cm X 5.1 cm on 32 Count
# Diagrams: 1
Note: Magnet from Needle Slide enables Bluebird Tweet to affix to slide.
Bluebird Tweet is a Limited Edition Ornament. Extra materials are not available.